A WELL DESERVED HOLIDAY FOR YOUR FAMILY
Luigi and Graziella built Hotel Negresco of Jesolo inaugurating it in 1969.
They chose the pine tree forest to realize the dream of a lifetime. In the next 45 years this dream would grow into being a successful family owned and family run hospitality business: a structure fully integrated with nature, with direct access to one of the most beautiful beaches of Europe. An oasis of quietness and relaxation but also an entertaining center for kids and grown ups that recall the hospitality attitude of the tradition and the goliardic life style of a beach town.
A place where you want to come back every year, where you feel welcome and memories are affectionate. The quality of the service is rigorous like at the beginning of its time, and it is certified 4 stars superior. Even so, our hotel still feels like home, with family. Our staff is always ready to anticipate your needs with efficiency and competence.


"To the client it is only left to worry about enjoying a deserved vacation."
Luigi Innocente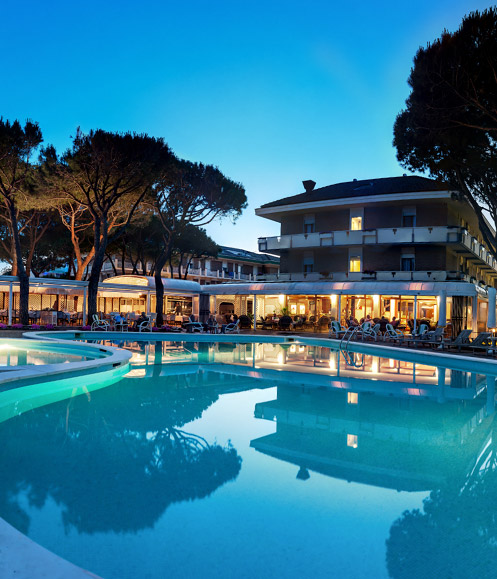 ---
THE HOTEL